Welcome
TXO plc is an oil and gas exploration and production company focusing on onshore oil wells in the

East Texas Oilfield

in the United States.
The company uses modern technology to reopen inactive wells, previously shut in due to low oil price, and bring them back into production.
As at 31 March 2005 reserves are estimated to be 10.4million barrels of oil.
Following acquisitions in 2004 and 2005, the company now holds interests in 348 wells in the East Texas Oilfield.
The company has offices in London and Longview, Texas.
AIM Securities Information

· AIM Securities in Issue: 93,469,292

TXO plc does not hold any Ordinary Shares in Treasury

· AIM Securities percentage not in public hands: 28,634,000

· Significant Shareholders:

| | |
| --- | --- |
| M-C Production & Drilling Co., Inc. | 18,584,000 Shares |
| Hayden Scott Stiles | 10,050,000 Shares |
| Sunvest Corporation Limited | 8,000,000 Shares |
| Alliance AG | 4,365,000 Shares |

· AIM Securities Restrictions: There are no restrictions on the transfer of TXO plc's AIM Securities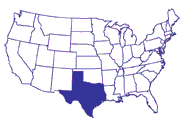 TXO's shares are traded on the Alternative Investment Market – – of the London Stock Exchange under the ticker TXO.
Click here to check production data on TXO's wells